Looking for information about ProntoForms features and functionality? Visit our Product Documentation Portal.
Issue
I am seeing an error when creating a
ShareFile Data Source
stating "
Error, Invalid file path: You have entered an invalid file path"
when attempting to access a file in the "Shared Folders" area.

Solution
Though there is certainly more than just one explanation for an 'Invalid File path error', one potential solution for this would be if you're attempting to use a Data Source file that's located in your Shared Folder space in ShareFile.
We do not support pulling a file from a Shared Folder area within your ShareFile. In order to to access a folder within this program it will need to be a personal folder.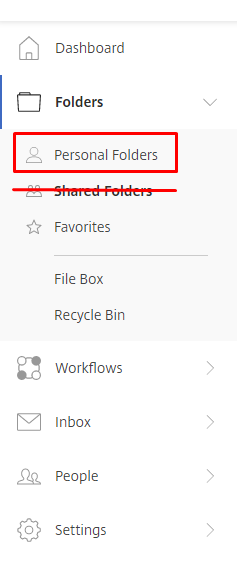 For further details on how to define the file path. please see the documentation
here