Looking for information about ProntoForms features and functionality? Visit our Product Documentation Portal.
Supported Tiers: Advanced, Enterprise
Supported App Versions: ProntoForms for iOS 11.0 and up, Android 10.0 and up, Windows 7.0 and up.

New Feature Announcement
ProntoForms is announcing the launch of two new features: Resource Images and Formatted Question Text.

These features enable you to provide work instructions and other informational materials within a form. By embedding the content directly in the form and in a structured, consumable format, the information is more likely to be read and used by mobile users, increasing adherence to best practices and helping them understand how to complete the form and their work more accurately.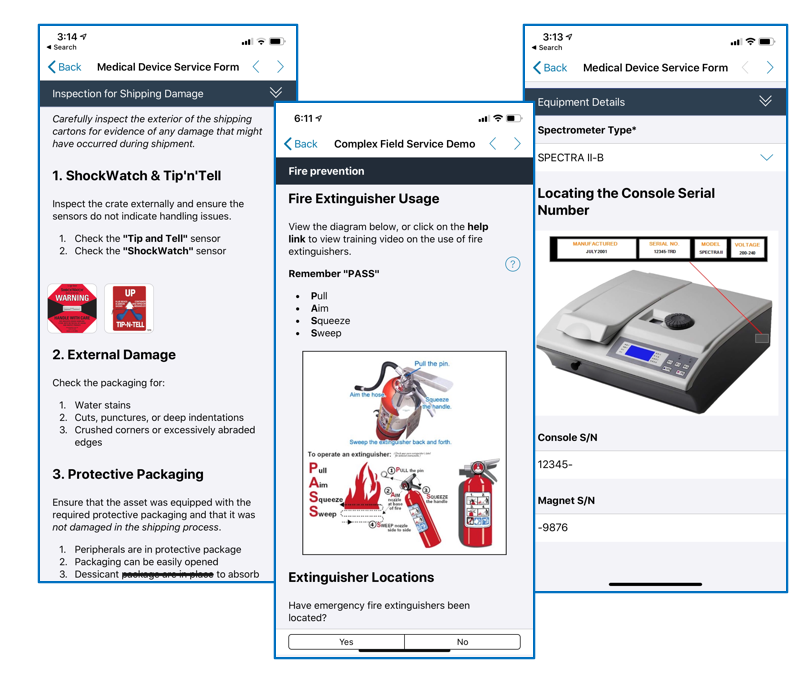 Resource Images allow images to be embedded directly in form as read-only reference material, and to be displayed either inline or in help options. Common use cases are reference diagrams, illustrated job steps, and examples of what quality work looks like.

Resource images are accessible offline, so they can be reviewed without any network connectivity. The images are saved in the web portal as Form Images, which can be easily re-used across multiple questions and forms. When the images need to be updated, simply update the Form Image, and every instance where it is reference will automatically be updated.

Formatted Question Text allows text to be formatted for better readability and comprehension. Add headers, bulleted or numbered lists, bold and italics to better structure the information and create emphasis on key words and phrases.


Review the Complete Documentation
If you are not on Advanced or Enterprise tiers, please contact your Account Manager to discuss upgrading.